Intelligent Security & Video Systems for Homes and SMBs
Check out the Turaco High-End Cloud-Based Security Solutions
Welcome to Magalcom's World of System Integration experts
Whatever
IT

Takes
To succeed in a competitive world, companies need communications and computing systems that work with each other in a completely harmonious way. Magalcom's diverse range of operations and services provide the customer with a full professional and integrated solution through a one-stop-shop.
Magalcom is a market leader in integrative communication, computing and security solutions and services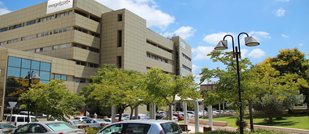 The diversity of our operations and the fact that all our expertise is in-house enables us to tailor a fitted solution to any customer need. These advantages have helped to create a unique and long-term relationship between Magalcom and its customers.
A long list of satisfied customers from the public, academic and business sectors stand testimony of Magalcom's wide scale capabilities to fit communication solutions as needed.